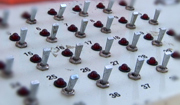 Today's technology gives the display operator total control over each shot
fired and creates a safer display for our production team and our spectators.

While using the industries finest technology, Sky Magic fires its
displays with great precision. This enables our show designers and
technicians to accurately pace or choreograph the display.